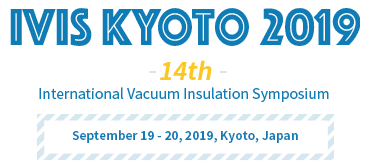 ---
Rexor will present 19 and September 20, 2019 against counterfeiting. 14th edition of the Symposium IVIS (International Vacuum Insulation Symposium)Dedicated to "Super-insulation" as Evacuated insulation panels (VIP: Vacuum Insulation Panel) or nano-porous materials of airgel.
This symposium, organized KYOTO by University Kindai, Will enable global experts to share the latest advances innovative components used to insulating buildings or in other industrial sectorsSuch as: the temperature-controlled transport, refrigerators or trains, electric vehicles, airplanes…
On the sidelines of this conference, the association VIPA International which includes REXOR meets for its annual General Assembly.